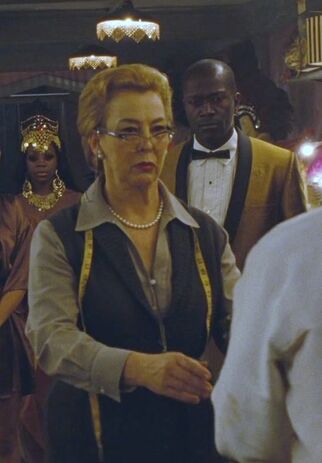 The Designer is responsible for creating and maintaining the costumes for the dancers who perform in the Paradise Theater at the Brothel.
Movie Story
Edit
In the Brothel reality, the Designer creates and maintains the dancers' costumes. She is working on Babydoll's costume for her performance in the Paradise Theater in front of the High Roller when Blue Jones confronts the girls who are plotting to escape, and he kills Amber and Blondie. 
In the real world, the Designer is the Reception Nurse at Lennox House for the Mentally Insane.
Actor Portrayal
Edit
The Designer is played by Christine Willes.
Photo Gallery
Edit